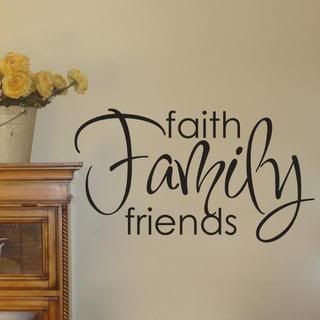 What's important? I mean really! What is truly important? There are always
wants
and always will be but for many of us if we look closely and close our mouths to complaining for even just a moment
(making mental note to self)
we will find everything we
need
we
have
.
So what's the problem? When we take a look around what do we see? Do we appreciate that which
God
has given? Can't buy any of it. Do we appreciate what those in our
Families
do for us? Couldn't afford to hire their skills and abilities and if we could, there is no price tag that would include love. To have a
Friend
are we a Friend? This is probably one of the most important positions there is.